Ocean Blue Software 2019 Overview
Published on Tuesday, 17 December 2019 13:40
Ocean Blue Software has had a busy year with focus predominantly on expanding our range of services. This year has seen improvements to MHEG, CI+ 2.0, Android TV, Conditional Access Systems and research and development into RDK.
Android™
We started the year by continuing our Android journey. Our largest Android project saw us integrate MHEG and CI+ into the Android TIF, which is fully compatible with both Android TV and AOSP. The compatibility with the DVB Stack proved challenging, but the final integration shows how the complete suite of DTVKit Software components can be used together in an Android powered DTV product.
A large achievement of the year was extending DVB for Android integration to make it compatible with the Android Treble architecture. Treble has been introduced to make it simpler for Google to make updates to Android. The change of architecture meant that the integration of the DTVKit DVB stack needed it to be modified to fit the new architecture. Donated to the DTVKit Open Software Foundation, there is now a fully functional DVB integration that any DTVKit member can use to accelerate their time to market for their Android based DVB products. The architecture is fully compatible with future versions of Android, including 'Q'.
To enhance our offering, and deepen our understanding of Conditional Access Systems in an Android environment, we also worked with NAGRA and Broadcom.  Specifically, we extended the DVB in Android integration to support NAGRA Conditional Access (CA) via the MediaCAS API. By pre-integrating NAGRA CA on the Broadcom silicon platform, it means that any OEM can bring a fully secured STB product to market by simply adding an application. The solution builds on the existing multi-standard DVB TV Input service.
Linux/RTOS
Although Android has been a large part of our year, our focus on Linux/RTOS platforms is still present. We have been working with customers on RTOS/Linux based products, helping to meet Operator specific DVB requirements, and integrate Conditional Access systems. Towards the end of 2019, we started to see increased interest in one particular Linux based platform – RDK. Although RDK initially has a US cable focus, more OEM and Operators are starting to see it as a viable alternative to Android. A key requirement for its wider adoption is the provision of DVB support within RDK, and this is something we started looking at in the last few months of the year.
CI Plus
2019 also saw the first design wins for our CI Plus stack with Enhanced Content Protection and the release of our CI Plus 2.0 stack. We see CI Plus 2.0 with the new USB form factor, being the driving force taking CI Plus into the next decade. We anticipate most TV manufacturers moving to the new standard, and the USB form factor should widen appeal from the STB market.
Trade Shows and Events
We have attended a few different events this year. Firstly was SES Industry Days in Luxembourg. It was interesting to learn about the increasing shift towards IP as a delivery mechanism, however satellite is still the most efficient way to distribute video over a wide area. It is clear that this will be a core part of SES' offering for the foreseeable future
Also in May, we attended the DTG Summit in London. This was a great opportunity to learn more about the issues that are affecting the UK broadcast market today, and catch up with industry colleagues and customers.
IBC in September was our biggest show of the year. We had the privilege of having a base on the DTVKit stand in Hall 1. We donated four demo's to the stand; an Android TV NAGRA encrypted demo on Broadcom, Android AOSP on Amlogic with Mobica custom TV launcher, Core TV Solutions User Interface with Conax integration on Montage, and DiscVision Alexa Integration voice control. Overall IBC was very successful for us this year, and we hope to attend and see you at IBC 2020.
Our final event of the year was the RDK Summit in Lisbon, which we found technically insightful.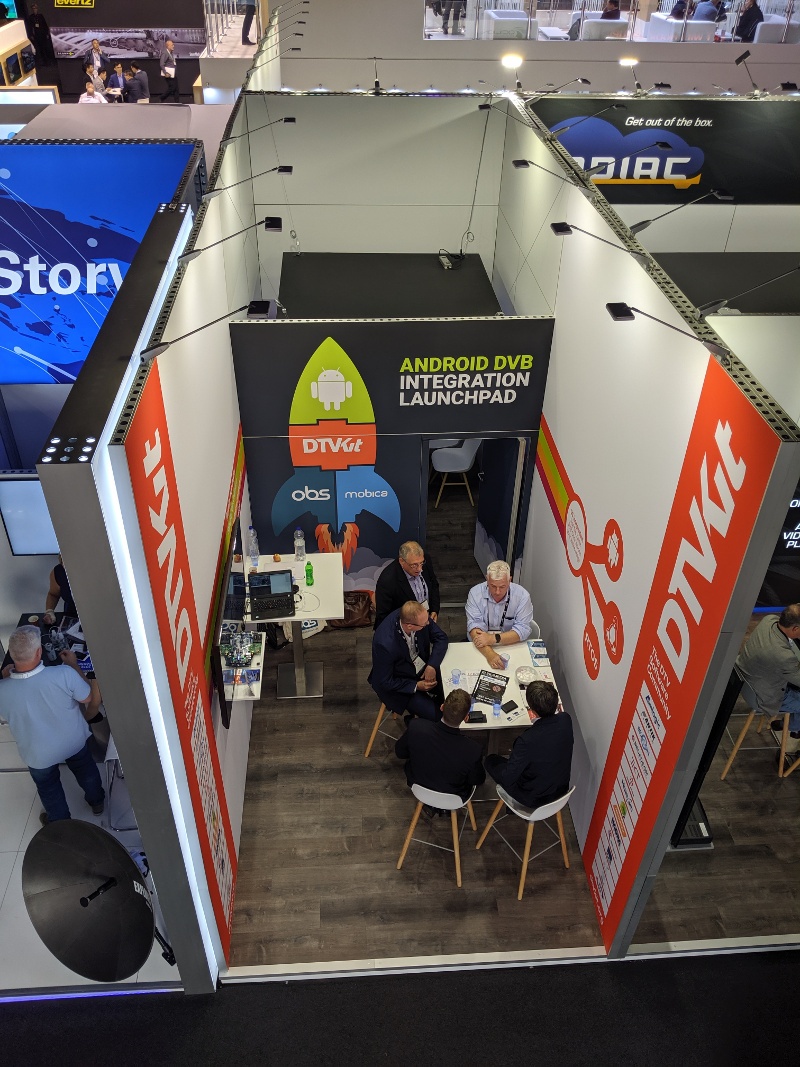 Roadmap for 2020
We already have some exciting projects in the pipeline for 2020, some already in the works. Although we can't say too much yet, we are investigating developments for MHEG to become an Android Application, major additions to the DVB Stack to improve compliance with Regional standards, further CI Plus 2.0 design-ins, additional integrations with other CA systems. We also expect RDK to continue to increase in significance, so keep an eye out for more announcements on this early next year. Next year is looking promising and full of opportunity, and we hope that we can take on this exciting journey with you.
Team
We teamed up with DTVKit several times throughout the year for some team bonding activities. Our summer party had us competing in team activities in our own organised sports day. We enjoyed a BBQ and playing Rounders in the park – congrats to the Green team who were the winners!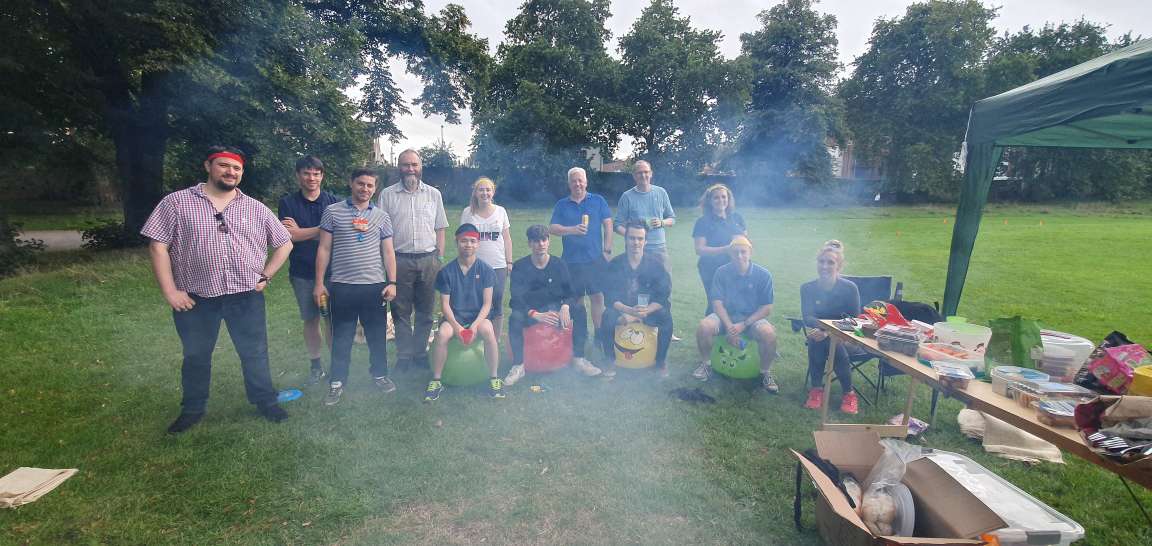 For Christmas we spent the evening playing table tennis, board games and table football. It is clear we like a bit of friendly competition here! We then decided to skip the turkey and roast potatoes, and opted for a meal at Casa Mexicana. Overall, we all had a very enjoyable evening to celebrate 2019 and look forward to the excitement that 2020 will bring.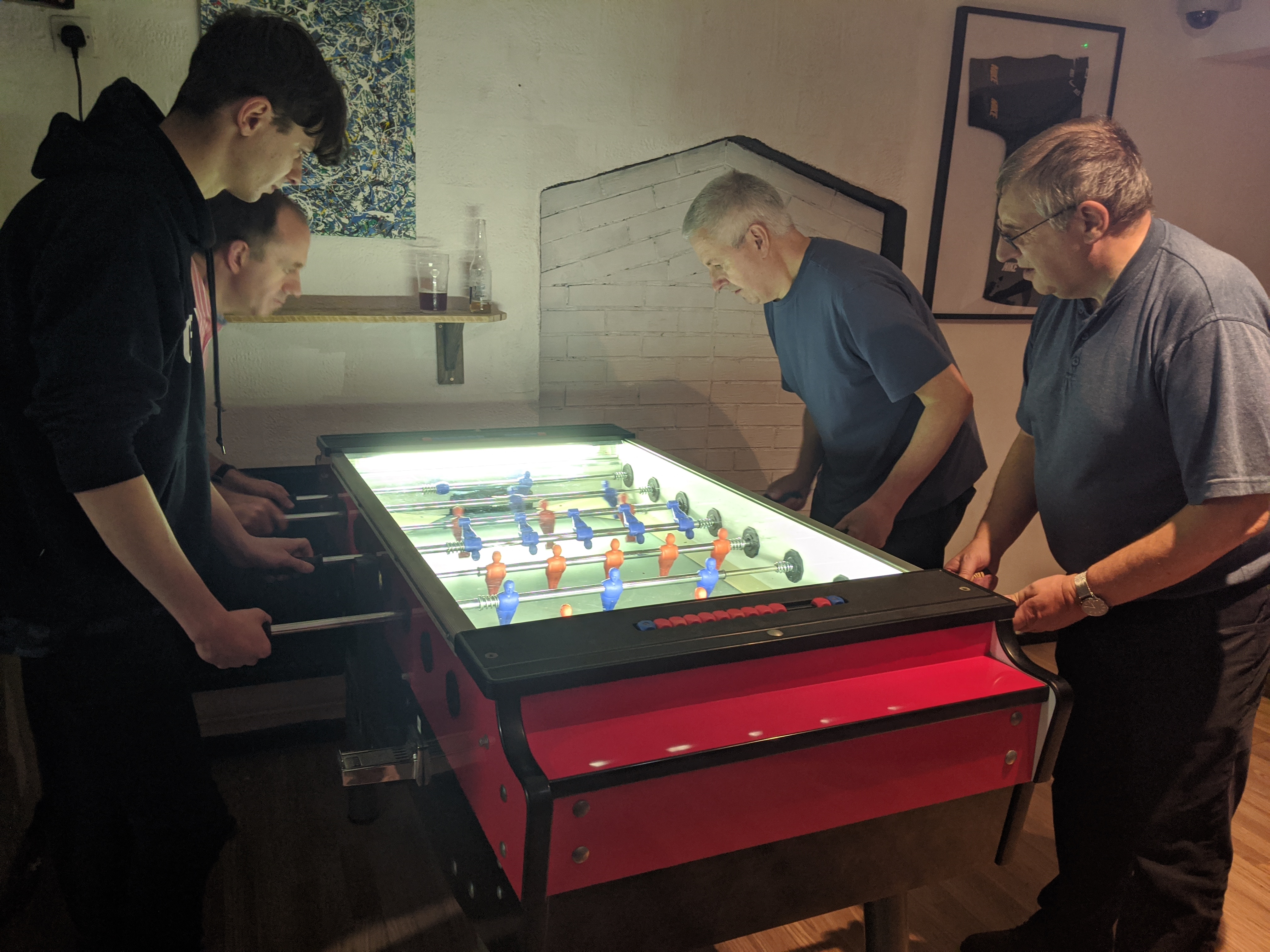 Ocean Blue Software wishes all of its customers a very Merry Christmas and a Happy New Year.